Inner Quest Adventure Camps
Looking for a fun adventure for 10-16 year olds?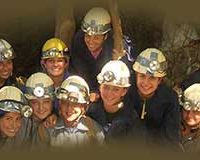 More to come!
More to come!

More to come!

IQ Adventure Camp Programs Combine These Great Elements
One to five days of exciting Adventure activities
The Great Outdoors
Usually a great Inner Quest Challenge Course
And a combination of Rockclimbing, Rapelling, Canoeing, Kayaking and overnight Camping
…and deliver these great benefits
Participants become more aware of their strengths and potential
Individuals transcend self-imposed limits
Groups develop sophisticated cooperation skills
…by meeting these beneficial objectives
Build teamwork and problem-solving skills.
Enhance self-awareness and self-confidence
Complete graduated challenges
Developing trust
Adventurous Locations:
Inner Quest's experienced staff create a variety of fun-packed experiences.
Workshops are usually presented at exiting locations like Great Falls and Harper's Ferry.
The Details
More to come!
The IQ Staff
Inner Quest's professional experiential educators and trainers are deeply committed to outdoor programming and adventure learning. Our Staff receives demanding and ongoing training in safety and outdoor skills as well as leadership and group facilitation skills. Safety is paramount and our professionals closely supervise all activities.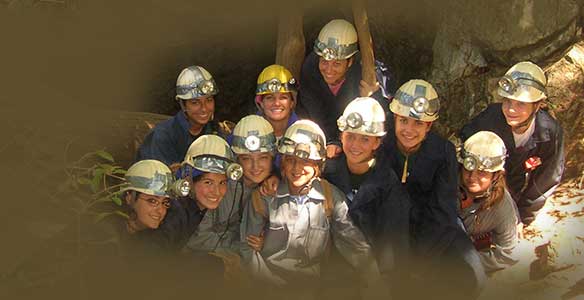 The IQ Challenge Course
Simply put, our IQ Challenge Course is an exciting way to help a participant discover more about him or herself and other team members. "It was the funnest day of my life!", remarked a recent Workshop participant even though she was exhausted. Working with others to complete challenging tasks had delivered exhilaration and a sense of satisfaction she had rarely known.
A Few Example Activities
Participants are divided into 8 to 10 person Learning Teams. Small groups maximize learning potential for participants. Inner Quest determines final course content in coordination with the client, but here are some initial activates that could be used for your groups Workshop:
Name Game is an "ice breaker" used to let participants and instructors learn each others' names and to set the atmosphere of fun and learning that will be used throughout the seminar.
Spotting Circle teaches the skill of spotting necessary to insure safety and illustrates the need for Team trust as well as the concept of building a support network.
Trust Fall reinforces and further illustrates the concepts introduced in the Trust Circle. In this activity, additional perceived risk adds drama to the application of skills already learned.
All Aboard is the team's first attempt at solving a problem. Everyone must occupy a small platform at the same time. The concepts of identifying the problem, effective brainstorming, resource assessment, achieving consensus, experimentation and teamwork in execution of a solution are introduced.
Adventure Activities
Individual challenges:
The Zipwire is a series of high activities where the participant has the opportunity to challenge his/herself by traversing a cable bridge to a platform high in a tree and then ride a pulley on a cable approximately 500 feet across a ravine and back to the ground. Each participant is connected to safety systems at all times and is closely supervised by IQ Staff. The challenge is more psychological than physical and allows an opportunity to stretch one's self-imposed limits.
IQ Adventure Camps: The Final Word
What's more…
Depending as to length and specific goals of the programs, the IQ Team-building Workshop might also include outdoor living skills, orienteering, canoeing, caving, rock climbing and rappelling.
Why Inner Quest?
Inner Quest is fully insured and licensed and is an active member of both the Association for Experiential Education and the Association for Challenge Course Technology. We are an experienced experiential training organization encouraging personal development through the use of Safe, Challenging Adventure. So contact us now for more information!